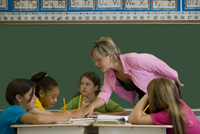 It's back to school season in Queens, NY. Our back to school guide helps you find schools, after-school classes, religious schools, and activities in music and dance, art and theater, martial arts, fitness classes, and various sports, tutors, even lice checking services, and much more in Rego Park, Jamaica, Forest Hills, Fresh Meadows, and the rest of Queens, New York.
And be sure to check out the Brooklyn and NYC guides too!
ACADEMY OF MUSICAL ARTS-VARTA
97-15 64th Road (at Queens Blvd.), 2nd Floor, Rego Park
718-275-2725
Email info@vartamusic.com

Empower you child with quality music education early in life! We provide music classes for children as young as 3 year old. Our specially designed Kids Introduction to Music class prepares students to play an instrument while having fun. For students 4 and older we offer piano, violin, guitar, and voice lessons. Our exceptional faculty works with students at any level form beginner to advanced. We provide exciting performing opportunities! If you are looking for excellent music education, come to Varta Academy of Musical Arts!

ALL ABOUT KIDS
255 Executive Drive, LL 105, Plainview
516-576-2040
Email devon.ruggiero@allaboutkidsny.com
All About Kids is one of the largest providers of high quality monolingual/bilingual evaluations, consultations, therapeutic, educational, and tutoring services for eligible children (newborn-21) with developmental delays and/or disabilities, including children on the autism spectrum. Services are available in our state of the art facilities, and/or a child's home, school, or community based setting throughout Westchester, all five NYC boroughs, and Nassau and Suffolk counties. We help each child reach their greatest potential.

APPLE TREE NURSERY SCHOOL
82-25 164th St., Flushing
718-374-0002

Led by experienced, caring, dedicated, and certified staff, Apple Tree offers an enriched early childhood curriculum including art, computer, music, and literacy activities for 2-, 3- and 4-year-olds. There are free universal pre-kindergarten classes for children born in 2007, and also half-day and full-day classes for those born in 2008 and 2009, all at very reasonable rates. Call to find out more about any of these dynamic programs. Visitors are always welcome.

BESSIE & NORA'S PLACE
90-05 161st St., Jamaica
718-739-0884

Bessie & Nora's Place serves students who are 2-4 years old in Day School and 3-12 year old students in After-School. The Day School includes Nursery and free full day Universal Pre-Kindergarten class. We have a full academic program enhanced with Spanish language, computer activities, and music and art programs. Bessie & Nora's Place is a beautiful place to nurture children. Built on the foundation of the Maria Montessori philosophy, Bessie & Nora's Place encourages student's confidence and hands on activities at each child's own pace. We are a DOH Licensed, Center-Based program, Certified and qualified staff and UPK contracted, and we accept ACS voucher. All meals provided.

CHRISTY'S GYMNASTICS
150-50 14th Road, Whitestone
718-767-0123

Christy's Gymnastics was founded in 1984 as a full service gymnastics facility. Our philosophy is to provide a safe, but exciting environment for children to improve their skills and build self esteem. The greatest asset of our school is its staff, which includes certified physical education teachers, internationally renowned coaches, and former gymnasts. Our creative program is designed to provide your child with fun, friends, and fitness. New this Fall we are offering Parkour.

COUNTRYSIDE MONTESSORI SCHOOL
354 Lakeville Road, Great Neck
516-466-8422

Countryside Montessori School was founded in 1998. We were founded with the aim of providing a high quality early childhood education based upon the philosophy, methods and techniques developed 100 years ago by educational pioneer and Nobel prize nominee Dr. Maria Montessori. Our children become responsible for their own learning and their own behavior. They learn to respect themselves and others. Everything in our school is designed to encourage and aid the child's natural curiosity.

CRAIG L. TISCHLER, DDS
62-54 97th Place, Suite 2A, Rego Park
718-592-2207

Dr. Craig L. Tischler has been an established dentist in our area for the past 25 years. His state-of-the-art office includes the most modern equipment and sterilization techniques providing dental care in a very warm and child-friendly environment. One room is dedicated to his pint-sized patients, where fun, child-oriented decorations adorn the walls. It is evident from Dr. Tischler's active participation in the Queens County Dental Society and all his continuing education activities that Dr. Tischler is current on all aspects of quality dental care and techniques.

THE DANCESOURCE
98-11 Queens Blvd., Rego Park/Forest Hills
718-997-1278
Email info@dancesource.net

The DanceSource,(since 1994) offers ballet, pointe, tap, gymnastics, hip-hop, classical Barata Nathyam, Bollywood Indian dance, Zumba, Egyptian Belly dance, modern, ballroom, and martial arts classes. Administration is available Monday-Wednesday 4:30-7:30pm, Saturday 9:30am-2PM, and Sunday 9:30am-12:30pm. Rental space is available. Fall Registration begins Mon 9/3 - Thur 9/6 10am-6pm. We emphasize fun in our dance technique! Check us out!

EXCALIBUR READING PROGRAM
80-17 78th Ave., Glendale
347-725-4218
Email alocascio1@nyc.rr.com

The Excalibur Reading Program is gearing up for the new 2012-13 school year. We are pleased to announce the new and affordable fall courses including SAT AND GED preparatory, Writing classes for adults and our community workshops for women, teens and parent support, with a social worker on board. New to the program is our Little Pages Book Club, geared to bring the passion of reading to those formative years. Please contact either Angelica or Maureen for information at 347-725-4218, e-mail alocascio1@nyc.rr.com, or visit excaliburreadingprogram.org

EYE LEVEL
888-835-1212
enopi.com

E.nopi is now Eye Level. Eye Level, a supplemental education and enrichment program, offers a teaching philosophy and education method where self-directed learning, individualized academic coaching, and critical thinking are at the core of helping children improve and excel academically. We believe every child has the potential to achieve academic success. Our individualized programs meet the needs of every student. We enable students to realize this potential by bringing instructional materials to the eye-level of your child. We have more than 150 centers in the US, and more than 780 locations worldwide.

FABULOUS FITNESS NYC
146-92 Guy R. Brewer Blvd., Springfield Gardens
718-995-4FFN (4336)
Email info@fabulousfitnessnyc.com

Fabulous Fitness NYC is a fitness studio located in the Springfield Gardens area. We offer fitness classes for adults and children, birthday parties, space rental and more. We offer Zumba, Zumba-Gold (Seniors), Zumbatomic (Kids), Body Up! Strength & Tone, Total Body, Cardio Kick, Yoga, Belly Dancing, and more. This fall we will offer Zumbatomic and Hip Hop-Kids. Check our website in early September for days and times. Fabulous Fitness NYC is a Fabulous place to take a class or have a party.

FAIRY LICEMOTHERS
2463 S. Long Beach Road, Oceanside
866-561-0492
1775 Deer Park Ave., Deer Park
Deer Park, by appt. only
Email fairylicemothers@gmail.com

August through October are the busiest months for lice outbreaks. Kids who got lice this summer will spread it to classmates once school starts. If parents knew how to do a proper head-check it would never be this bad. Early cases are easily missed by just looking. A head check must be done with a nit comb. Fairy LiceMothers' recommends their MagicWand nit comb along with their MagicHalo Shampoo and Conditioner. Watch their comb-out video for assistance http://www.fairylicemothers.com/lice_treatment.html. Call Fairy LiceMothers any time for free advice at 866-561-0492.

FIRST SHOT BASKETBALL SCHOOL
718-275-7974
Email firstshotbball@aol.com

First Shot provides a healthy, non-competitive environment for children (5-14) to learn and play basketball. Trained coaches work with in small, co-ed groups. We teach, we play, and our expectation is that each child will accomplish the task, no matter how difficult it first seems. With some children, our confidence in them overcomes their lack of confidence in themselves. In a short time, your child will learn the basics and develop the confidence to play with his friends or tryout for a school team. Does this sound like something you want for your child?

FOREST HILLS KIDS CORNER (TM)
The best professional schools in cooking, dance, music and yoga.

The best professional schools in dance and music. The best in the field, "Belle Arti" Center for the Arts, L.L.C. (108-10 72nd Ave., Forest Hills),718-261-2237, belleartiny.com (108-12 72nd Ave., Forest Hills) and All Star Studios" 108-21 72nd Avenue (4th floor) 718-268-2280,AllStarStudiosNYC.com, are offering great discounts on music and dance classes. "Belle Arti" offers lessons in piano, violin, cello, guitar, voice, woodwinds, and music theory (ages 4 and older), and Musical Aurora®, a unique music program for children (age 2-5). "All Star Studios" offer classes in theater, ballet, tap, jazz, hip hop, and acrobatics for ages 3 and older. Come visit our new location.

FOREST PARK PRE-K
102-35 63rd Road, Forest Hills
718-896-4444

Forest Park School has been serving the Queens community for 40 years. It offers early childhood education for children ages 2–6. Licensed teachers provide a caring and fun educational environment that develops the emotional, social, cognitive, and aesthetic well-being of the children. Music, art, and special events enhance the children's preschool experience. FPS offers half day, full day, and extended hours of 7am–6pm. Free Universal Pre-K is available for all 4-year-olds.

FREE SYNAGOGUE OF FLUSHING
41-60 Kissena Blvd., Flushing
718-961-0030
Email education@freesynagogue.org

Free Synagogue of Flushing's Family Jewish Education Program is a hands-on, experiential learning program primarily for families with children in elementary and middle school, leading up to bar and bat mitzvah. Free Synagogue of Flushing is the oldest Reform Jewish synagogue in the Borough of Queens and on Long Island—founded in 1917. We are listed on both the National and New York State Registers of Historic Places. For more information, please call 718-961-0030 or email us at education@freesynagogue.org

HERALD MUSIC SCHOOL
156-03 Horace Harding Expressway, Flushing
718-799-8279

Herald Music School is a professional music school that trains pianists, composers, instrumentalists and others who have made an indelible mark on cultural life in the community. A faculty of distinguished artist-teachers upholds our reputation for excellence. Herald nurtures each aspiring artist toward the fullest expression of his or her talent and fosters creativity and intellectual curiosity. Herald Music School offers private instruction in piano, flute, violin, cello, composition, and classes in music theory, ear training and music performance. The studio provides an atmosphere where artistic gifts and technical skill can flourish.

HIGHLAND ELEMENTARY SCHOOL
193-10 Peck Ave., Fresh Meadows
718-357-4747

The Highland School, an independent kindergarten-grade 8 school, stresses the appreciation of learning through the development of fundamental knowledge and skills in a nurturing and enriching setting. Small classes, warm and caring teachers, and a family-oriented atmosphere create a supportive environment. Strong programs in foreign language, physical education, art, music, and drama compliment the base curriculum in all grades. The facility has air-conditioned classrooms, a computer laboratory, full gymnasium and outdoor playing fields. Early morning, drop offs, after-school care and activities, as well as holiday and vacation programs are available.

ISRAEL CENTER FOR CONSERVATIVE JUDAISM
167-11 73rd Ave., Fresh Meadows
718-591-5353

The Ohr Chadash Religious School is a joint venture of Israel Center of Conservative Judaism and Hillcrest Jewish Center. The school has been recognized as a "Framework for Excellence School" by the United Synagogue of Conservative Judaism. It is one of a very select group of after-school religious schools in New York State to receive such status. This year we are proud to announce the school will start a pre-K program to be held on Sundays from 9-11am. Contact us for more information about Ohr Chadash and our wonderful educational, social, and recreational programs for children and teens.

JACK 'N JILL NURSERY SCHOOLS
68-05 Fresh Meadow Lane, Fresh Meadows
718-939-8687
43-23 Colden St, Flushing

Jack & Jill Nursery Schools with locations at 43-23 Colden Street in Flushing and at 68-05 Fresh Meadow Lane in Fresh Meadows, is celebrating 40 years of excellence in early childhood education this year. As a family-owned-and-operated preschool, a genuine caring environment is provided for 2-6-year-olds. Classes are available full-day or part-time with extended hours from 7:30am until 6pm. Free universal pre-K seats are open between 9am-11:30am and 1pm-3:30pm, with extra hours to wrap around available for your convenience. Please call (718) 762-1218 for September 1 enrollment.

JOAN DORFMAN COHEN, PH.D, APRN, BC
350 Northern Blvd., Suite 310, Great Neck
516-482-3312

Dr. Cohen is a board certified, neurofeedback specialist and expert in the treatment of ADD/ ADHD/LD/PDD and Autistic Spectrum Disorders. EEG biofeedback (neurotherapy), a proven non-medication treatment, provides permanent results as well as eliminates many behavior problems. Dr. Cohen and special education professionals work directly with you, your child, and teachers to provide an individualized program including neurotherapy, parenting strategies, family counseling, individual therapy, educational planning, and tutoring. Her practice includes individual psychotherapy for children, adolescents, and adults as well as marriage counseling. Dr. Cohen has cared for children and adults for over 35 years.

JOAN DORFMAN COHEN, PH.D, APRN, BC
350 Northern Blvd., Suite 310, Great Neck
516-482-3312

Dr. Cohen is a board-certified neurofeedback specialist and expert in the treatment of ADD, ADHD, LD, PDD, and Autistic Spectrum Disorders. EEG biofeedback (neurotherapy), a proven non-medication treatment, provides permanent results as well as eliminates many behavior problems. Dr. Cohen and special education professionals work directly with you, your child, and teachers to provide an individualized program including neurotherapy, parenting strategies, family counseling, individual therapy, educational planning, and tutoring. Her practice includes individual psychotherapy for adolescents and adults as well as marriage counseling. Dr. Cohen has cared for children and adults for more than 35 years.

KATHRYN BRICKELL MUSIC
800-285-5732
Email info@kbmusiclessons.com

Kathryn Brickell Music was established in 1985 by Kathryn Brickell, a highly successful music educator. Every student gets an abundance of personal attention right from the first contact through to the final lesson. All KBM teachers come with references and background check. In addition, our teachers have been interviewed for a long list of qualities including teaching experience, education, personality and demeanor. Lessons are offered on all instruments for all levels and styles of music.

KATYA'S SCHOOL OF DANCE - TO THE POINTE!
40 Middleneck Road, 2nd Floor, Great Neck
917-771-0687

At Katya's School of Dance we provide a nurturing environment for your dance education. We believe learning to dance should be fun, but also impart a sense of discipline.nWe provide individualized attention to the recreational, as well as the serious student. We offer classes for adults and children in ballet, musical theatre, tap, ballroom, and creative movement/primary ballet for our youngest dancers. We believe that dancing is not only for the naturally gifted student but that anyone who has the love and the drive can learn to dance.

KENT PREP
194-11A Northern Blvd., Bayside
718-423-5757

Looking for a program that will evaluate your child's qualifications and prepare them for the Gifted and Talented exam? KENT Prep is an entrance exam specialist with over 20 years of educational consulting service in NYC for pre-kindergarten to college bound students. Our Gifted & Talented Open Mock Test includes evaluating your child through OLSAT and BSRA test questions. Evaluations are available by appointment throughout the year. Please call and visit www.kentprep.com for an appointment and to learn about our after-school GT enrichment program.

THE KEW-FOREST SCHOOL
119-17 Union Turnpike, Forest Hills
718-268-4667

One of Queens' oldest and finest independent schools, Kew-Forest's hallmarks include an academically challenging curriculum, small classes, caring teachers, a diverse student body, and a safe environment. Located in a residential neighborhood near public transportation, its Lower Division (Nursery-Grade 6) provides a developmentally appropriate learning environment and comprehensive curriculum, including Spanish, art, music, physical education, library skills, technology, and science. Its Upper Division (grades 7-12) features a rigorous college preparatory program. This year, Kew-Forest is expanding its Early Childhood Development Program for both 3 and 4 year-olds. Before-school care begins at 7:30am; after-school runs until 6:30pm.

LICEBEATERS
Servicing the Tri-State Area,
516-851-7412
Email penelopegd@aol.com

Licebeaters has treated thousands of kids and families successfully for over 15 years. The treatment is all natural, hypoallergenic, and doctor approved. Available seven days a week at a time most convenient to you, we will try to be there—same day, whenever, wherever. We service the Tri-State area.

MAGIC YEARS PRESCHOOL, NURSERY AND SUMMER CAMP
90-20 55th Ave., 1st Floor, Elmhurst
718-271-1850

Licensed by the NYC Department of Health Daycare Bureau, we teach English, language arts, math, science, arts and crafts, music, dance, physical education, and foreign language (Mandarin). UPK is now open. Children are provided with free nutritious meals and snacks. Mon-Fri, 8am-6pm. After-school program and extended hours are available. Call (718) 271-1850 for a tour. 10% off for newcomers.

MOMMY, MUSIC, & ME, INC.®
718-229-0033

We have provided the Gold Standard Music Together® music and movement program, for grown-ups with the children they love, since 2003. Now in our 9th year, thousands of families with babies, toddlers, and preschoolers have experienced our developmentally appropriate classes with highly trained registered Music Together(R) teachers. Families return for fun classes and nine song collections with their second and third children after experiencing the positive effects on speech articulation, small/ large gross motor skills, pre-linguistic skills, rhythm, tone, and socialization. Schedule your free trial class today.

NEW YORK THERAPY PLACEMENT SERVICES
718-264-1640
Email therapynyc@nytps.com

New York Therapy Placement Services, Inc. is a full-service multidisciplinary healthcare agency dedicated to serving clients of all ages in the five boroughs of New York City, and Nassau and Suffolk Counties. We are experts in the placement of therapists for Speech Language Pathology; Occupational Therapy; Physical Therapy; Special Education Teachers; Psychologists; Social Workers; Teacher for Blind and Visually Impaired; and ABA Specialists. Evaluations and treatments can be done in schools, preschools, daycare centers or the privacy of your own home, as well as for private pay.

OKINAWA KARATE KOBUDO KAI
1626 Dutch Broadway, Elmont

Kids benefit from regular exercise,look better and feel more fit and confident. Karate training can give children unique and wonderful health benefits as they grow forming the basis of a lifetime of enjoyment and healthy habits. At the same time it builds inner well being and self esteem. As a traditional art, the focus is one respect for oneself,one's peers,one's teachers,discipline and rigorous self examination and improvement.

PERFORMING ARTS CONSERVATORY OF NEW YORK
35-57 89th St., Jackson Heights
718-639-1425
Email performingartsny@live.com

Performing Arts Conservatory of New York offers high quality instruction in music (piano, violin, guitar, voice, winds and more), dance (ballet, folk dance, modern, Flamenco) and art. We also offer instruction for pre-school children (Dalcroze, music and movement). New Drama program. Spanish for kids. Adults are also welcome. We have recently moved to a beautiful new space and would like to invite everyone. We offer special advanced music programs for students to apply for Performing Arts High Schools and Colleges.

PLAYWORKS
65-10 99th St, Suite LL1, Rego Park
718-606-1818
Email info@playworksnyc.com

PlayWorks NYC is a pediatric therapy facility in Queens that provides physical, occupational and speech and language therapy to children with special needs from infancy through the teenage years. We offer services in a professional, nurturing environment with highly qualified staff. We contract directly with the Department of Education, Early Intervention Agencies and accept private payment. PlayWorks mission is to serve children with special needs and serve as a resource for parents and professionals.

PRESCHOOL OF AMERICA
345 42nd St, New York
212-767-0606
Locations include Brooklyn, Queens, Upper East & West Sides, Midtown, and Downtown

The largest preschool system in New York encourages each child to shine! We provide an outstanding curriculum focusing on subjects such as math, science, reading, and writing, as well as cognitive, emotional, and social skills. We offer programs (for infants to kindergarteners) including after-school and camp, as well as a gifted and talented program. Our specialty programs include music, art, dance, yoga, and foreign language. You are welcome to come and visit any of our facilities for a guided tour and to meet our friendly and knowledgeable staff members.

PROGRESSIVE MARTIAL ARTS
175-25 Horace Harding Expressway, Fresh Meadows
718-461-0700
Email ks@progressivemartialarts.com

Progressive Martial Arts offers classes for youth through ages 3 and up, in age specific programs appropriate for kids' developmental and emotional stages. While we teach important self-defense and martial arts skills, fitness and health are key components to our curriculum. Youth enjoy fitness drills, obstacle courses, circuit training as well as running in our fun but disciplined classes. Our youth program is like none other, offering character development, discipline, and self-defense techniques that give each child a strong start in life.

QUANTUM LEAP KIDS LEARNING CENTER
108-10 72nd Avenue 3rd Floor, Forest Hills
718-344-3716
Email contact@quantumleapkidslearning.com

Located in the heart of Forest Hills, we are dedicated to advancing 3rd-6th grade students in English Language Arts (ELA) proficiency skills. The ELA workshops consist of 75-minute lessons in reading comprehension, creative writing, grammar usage, vocabulary enrichment, and more. ELA Mentoring Program, 1st Grade ELA Development Workshop and ELA Home Schooling Classes available. We offer "Mommy & Me" classes for 2½–3 year olds, designed to guide parents in developing the foundation for their child's basic reading skills. Leap-Into-Reading Readiness classes for ages 3-4 years are also available. Registration is now open.

ROBOMINDTECH
185-10A Union Turnpike, Fresh Meadows
718-264-7626 (ROBO)
Email connect@robomindtech.com

Robomindtech is a unique science and technology learning center that integrates the motivational effects of robotics and LEGO® play into a unique, hands-on curriculum designed to inspire young minds. Channel your child's creative energy into science and robotics activities that teach important concepts in an active learning environment. We offer year long Afterschool Programs, Creative Early Childhood Workshops, Home School Workshops, School Tours, Vacation camps & Birthday Parties. Join RoboMindTech Robotics Team - 2011 NYC First Lego League Champion!

ROMPER ROOM NURSERY SCHOOL
275 Lakeville Road, Great Neck
516-466-8906
133 Hillside Ave.
Williston Park
516-746-8606

Offering a unique learning experience for over 36 years, we are renowned for our confidence-building program, individualized attention, and safe environment. Dedicated teachers nurture each child to reach his/her fullest potential. Curriculum includes reading readiness, other languages, basic science, math, arts & crafts, music, story time, and field trips for children ages 2-5 years. Assistants personally drive buses. The Romp with Mom program features diversified activities for 12-24 months. See-U-Later is a 2-hour separation class for 24-36 months. Ask about our extended hours program or stop in for a free trial class.

SACRED HEART RC SCHOOL
115-20 221st St, Cambia Heights
718-527-0123

Quality education in a caring Catholic school environment.

SAMUEL FIELD Y
58-20 Little Neck Parkway, Little Neck
718-225-6750
Bay Terrace Center
212-00 23rd Ave., Bayside
718-423-6111

The Samuel Field Y provides a diverse array of programs and services designed to meet the needs of children of all ages, stages, and ability levels. We offer innovative educational programming, academic enrichment, and exceptional sensitivity to the needs of young children and their families. Programs include parenting and toddler programs, nursery school, UPK, and full day childcare. The Y's outstanding professionals lead after-school day care programs. We provide transportation from a number of local schools. There are also a wide variety of after school programs for children with special learning needs.

TEMPLE TIKVAH RELIGIOUS SCHOOL AND EARLY CHILDHOOD EDUCATION
3315 Hillside Ave., New Hyde Park
516-746-1120

Temple Tikvah's educational programs are vibrant and spirited. We explore the history and experience the traditions of Judaism. We study Hebrew, practice healing the world and perform good deeds. All this in a warm and social environment that welcomes all families including Interfaith, single-parent, adoptive, families with same-sex parents and those with special needs. Our schedule reflects the need for simplicity: Sundays, 9:30-noon, and Tuesdays, 5:00-6:30pm. Our Nursery School will provide an environment that fosters independence, creative expression, self-esteem and community awareness.

TRIUMPH GYMNASTICS CENTER
79-41 Cooper Ave., Glendale
718-417-1216

Gymnastics is a wonderful way to build confidence and raise self-esteem while building strength and endurance. We have a?5,500 square foot facility with gymnastics equipment including new uneven bars, a new Tumbl Trak, and strength training equipment. Come make your Olympic Dreams Comes true! Our classes are designed to fit the specific needs of your child. Whether you child is just starting out or has experience in the field of gymnastics, you will be able to find a class your child will feel comfortable in.?Check schedules online. We offer last year's prices.

UNITED NATIONS INTERNATIONAL SCHOOL
24-50 FDR Drive (25th Street & Waterside Plaza), New York
212-584-3084/3081
173-53 Croydon Road, Jamaica Estates
718-658-6166
Email ljalilvand@unis.org

The United Nations International School is distinguished for its excellence in teaching and learning in an international setting that fosters understanding, independence, interdependence and cooperation. UNIS Queens enrolls approximately 180 students in grades K-8. At the 9th-grade level, UNIS Queens students may transfer to the our Manhattan campus at 25th Street and the East River. Students receive a broadly based, balanced education focusing on math, science, humanities, English, French, and Spanish, as well as intensive art, music, computer, and physical education programs. Open House dates for 2012-2013 are October 3, November 7, and January 9 at 9am.

VINCENT SMITH SCHOOL
322 Port Washington Blvd., Port Washington
516-365-4900

The Vincent Smith School is a coeducational college preparatory day school for reluctant learners and students with learning disabilities in grades 4-12. The mission of the Vincent Smith School is dedicated to providing a small, nurturing and supportive setting where "It is Okay to Learn Differently." Through differentiated instruction, hands-on activities, and interdisciplinary instruction, students are provided with the necessary educational, emotional, and social support necessary for success.

WEST SIDE TENNIS CLUB
1 Tennis Place, Forest Hills
718-268-2300

The West Side Tennis Club is proud to have world-class tennis professionals on staff to provide classes, individual coaching, and more. Their programs include instruction for all ages and all levels, Mommy & Me Tennis for ages 3-4, movement enhanced workouts, fitness, instruction, drills, matches, supervised team tennis, and other special events. The West Side has 12 acres and 39 courts. Home of the U.S. Open for over 60 years, The West Side has hosted the most Grand Slam champions in the U.S. Your future tennis champ can train on these same courts.

THE WHITESTONE SCHOOL FOR CHILD DEVELOPMENT
14-45 143rd St., Whitestone
718-746-6555

The Whitestone School For Child Development is committed to providing the highest quality service to children and their families. Our ultimate goal is to help each child reach his/her fullest potential. We accomplish this through education and therapeutic services in a caring environment. Family involvement is vital to your child's success. Our staff of highly trained professionals will coordinate their efforts with the families in order to integrate your child's education with his/her home life. Working together will maximize your child's potential for personal growth and development.