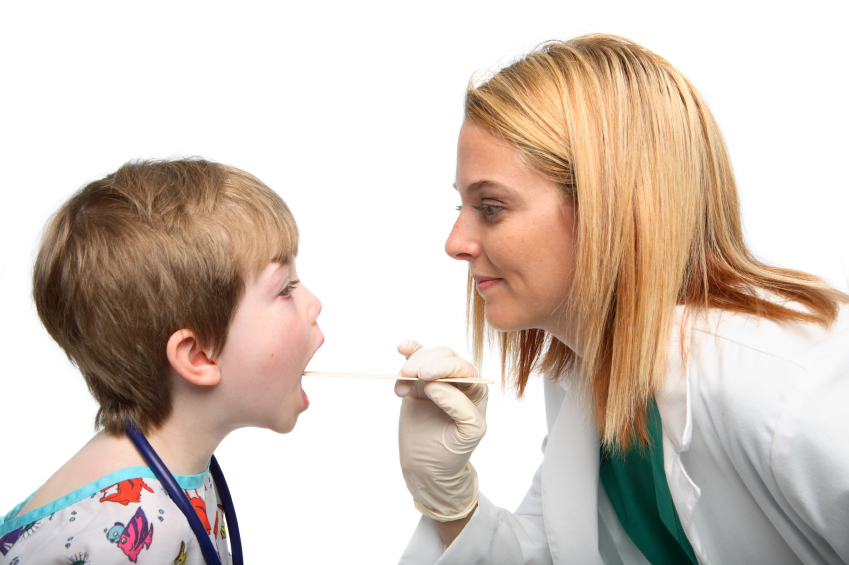 Our health and wellness guide to Queens features everything you need to keep your family healthy, including doctors and pediatricians, dentists and orthodontists, hospitals and medical centers, therapists and specialists, gyms and fitness programs, and more!
AMERICAN DANCE & DRAMA
188-22 Union Turnpike, Flushing
718-479-8522
72-24 61st St, Glendale

Welcome to The American Dance and Drama Studio, the original neighborhood school that was established over 40 years ago at the same location. We offer quality teaching and an extremely professional staff, while maintaining a fun and exciting environment. Come visit our new, multi-level, hi-tech studios -- the largest in Queens! We're sure you'll be impressed. We offer classes from ages 2 through adults in all types of dance, as well as gymnastics, drama, Zumba, belly dance, and singing.

BAYVIEW SWIM CLUB
217-14 24th Ave., Bay Terrace
718-428-0100
Email btcc61@verizon.net

The Bayview Swim Club at the Bay Terrace Country Club, overlooking Little Neck Bay, is the place to get in shape this summer. Enroll your child in our American Red Cross Learn to Swim Program or indulge in private swim lessons. Participate in water aerobics or aqua ZUMBA classes. Play basketball, water volleyball, swim laps in our Olympic-sized pool, play paddleball, hand ball, or paddle tennis. There is a playground and interactive kiddie pool. We have something for everyone.

BRAIN ABILITIES
444 Lakeville Road, Suite 103, Lake Success
516-208-9360

There are no simple solutions when it comes to ADD, ADHD, autism, Asperger's syndrome, learning disabilities, or processing disorders. Complex issues require comprehensive integrative solutions and that is exactly what we provide at Brain Abilities. A simple phone call is all it takes to find out exactly how we have helped hundreds of children and families. Call 516-208-9360 today to see how we can help your family and visit brainabilities.com for more information.

CHRISTY'S GYMNASTICS
150-50 14th Road, Whitestone
718-767-0123

Christy's Gymnastics was founded in 1984 as a full-service gymnastics facility. Our philosophy is to provide a safe, but exciting environment for children to improve their skills and build self esteem. The greatest asset of our school is its staff, which includes certified physical education teachers, internationally renowned coaches, and former gymnasts. Our gymnastic programs are designed for fun, friends, and fitness.

CRAIG L. TISCHLER, DDS
62-54 97th Place, Suite 2A, Rego Park
718-592-2207

Dr. Craig L. Tischler has been an established dentist in Queens for the past 26 years. His state-of-the-art office includes the most modern digital equipment and sterilization techniques providing dental care in a warm and child-friendly environment. One room is dedicated to his pint-sized patients, where fun, child-oriented decorations adorn the walls. It is evident from his active participation in the Queens County Dental Society and all his continuing education activities that Dr. Tischler is current on all aspects of quality dental care for families and patients of all ages.

CRESPO MENTAL HEALTH COUNSELING SERVICE
40-12 31st Ave., Astoria
718-766-7160

Crespo Mental Health Counseling Service is made up of a group of bilingual psychotherapists whom have dedicated their counseling careers to working with individuals, children, adolescents, couples, and families. Through the use of their education, experiences as well as supportive and eclectic psychotherapy techniques, this talented group of professionals are able to tailor their therapeutic work to focus on the strengths and needs of each client.

FIDELIS CARE
888-FIDELIS (343-3547)

Fidelis Care, the New York State Catholic Health Plan, serves more than 776,000 members in 59 counties statewide. Fidelis Care believes all New Yorkers should have access to affordable, quality health insurance. Through New York State's Child Health Plus, Family Health Plus, and Medicaid Managed Care programs, members are covered for checkups, preventive care, hospital and emergency care, eye exams, dental care, and more. Fidelis Care also offers a variety of benefit options for seniors through Fidelis Medicare Advantage, Dual Advantage, Medicaid Advantage Plus, and Fidelis Care at Home programs, available in certain counties.

FOREST HILLS KIDS CORNER (TM)
Belle Arti Center for the Arts, L.L.C.
108-10 72nd Ave., Forest Hills
718-261-2237
All Star Studios
108-21 72nd Ave., Forest Hills
718-268-2280

Forest Hills Kids Corner™ offers discounts on our Performing Arts Summer intensive. Dance (allstarstudiosnyc.com): Dance, dance, dance! The classes focus on theater, ballet, tap, jazz, hip-hop, and acrobatics. All of our activities are designed to increase flexibility, improve coordination, focus on muscle strengthening, build poise, and have fun! Music (belleartiny.com): From Carnegie Hall to Forest Hills, Belle Arti Center for the Arts is "the place to be for music." Music enhances children's natural creative impulses, helping them to develop the skills they need in order to communicate, concentrate, coordinate, cooperate, and fully express themselves.

GYM-AZING/KIDZ YOGA
27-14 23rd Ave., Astoria
347-455-3661

Gym-azing is a facility that caters to kids fitness and a healthy lifestyle! Starting with our toddler classes where they engage in running and movement classes. Then they advance to our Capoeira and Zumba classes. The Capoeira class includes gymnastics, stretching, self defense and many other excercising. Zumba classes gets the kids to get their heart beat up by dancing and shaking to the latest hits! So bring your kids to Gym-azing for some fun with excercise!

JOAN DORFMAN COHEN, PH.D., APRN, BC
350 Northern Blvd., Suite 310, Great Neck
516-482-3312

Dr. Cohen is a board-certified neurofeedback specialist and expert in the treatment of ADD, ADHD, LD, PDD, and autism spectrum disorders. EEG biofeedback (neurotherapy), a proven non-medication treatment, provides permanent results, as well as eliminates many behavior problems. Dr. Cohen and special education professionals work directly with you, your child, and teachers to provide an individualized program including neurotherapy, parenting strategies, family counseling, individual therapy, educational planning, and tutoring. Her practice includes individual psychotherapy for adolescents and adults, as well as marriage counseling. Dr. Cohen has cared for children and adults for more than 35 years.

LANA'S GYMNASTICS CLUB
71-25 Main St., Flushing
718-263-2121
Email LanaGymnast@aol.com

Lana's Gymnastics is the ultimate in gymnastic schools, offering the finest instruction all year round. Skilled instructors have gymnastic safety certificates. The 8,000-square-foot facility has new Olympic-quality equipment. Students can join as a beginner, or all the way up to advanced levels. Lana's has just introduced the long-awaited Mommy and Me program for children ages 2-4 during morning and evenings. Lana's also offers summer camp with swimming throughout the week, trips, meals provided twice a day, and included transportation.

MILCHMAN, DR. AARON, D.M.D., P.C. ORTHODONTIST
172-20 26th Ave., Flushing
718-747-0393
70-18 Main St., Kew Gardens Hills
718-575-9300

Dr. Milchman practices in his two offices in Queens. He received his doctor of dental medicine degree from the University of Pennsylvania, where he graduated with honors. He also completed a one-year general practice residency at Montefiore Medical Center and a dual degree orthodontic residency program at Temple University, earning his certificate and a Master's of Science in dentistry. Dr. Milchman has passed the American Board of Orthodontics written and clinical case exam. He is an attending orthodontist at St. Barnabas Hospital and Wyckoff Heights Medical Center.

NUBREED MARTIAL ARTS ACADEMY
150-43 14th Ave., Whitestone
718-747-2550

Nubreed Martial Arts Academy founders Sifu Luigi Orlando Cuellar and Sifu Alex Chan have collaborated with a child behavior specialist Robyn J.A. Silverman, Ph.D. to create the most educational and exciting age-specific children's programs. Besides focusing on a child's academic achievement and physical and character building skills, the program also includes Bully Busting and Child Abduction training. Nubreed Martial Arts is an award-winning academy and has been delivering martial arts excellence in Queens for 15 years.

PAPPAS PEDIATRIC DENTRISTRY
215-41 23rd Road, Bayside
718-224-0443

Dr. Despina Pappas has been practicing pediatric dentistry for over 30 years. She established her office in 1979. Her primary goal was and is to provide quality dental care in a warm, caring environment. In 2010, her daughter, Dr. Elayne Pappas, joined the practice. They both like to spend time with their patients and their patients' parents, explaining treatment options and goals. Their main objectives, aside from providing quality dental treatment, are to instill in their patients a good preventive regimen and to make them feel comfortable in the dental setting.

PARK CITY SWIM CLUB
98-00 62nd Drive, Rego Park
718-830-9634

Kids and their families and friends enjoy a fun, active and healthy summer at Park City Swim Club. All get their exercise and socialize and love swimming in the round heated kiddie pool and the large heated adult pool as well.. Swimming lessons are available as well as birthday parties for active friends and family. For swim lessons call Swim Jim, 212-749-7335;for birthday parties call 212-769-0201.

PERFORMING ARTS CONSERVATORY OF NEW YORK
35-57 89th St., Jackson Heights
718-639-1425
Email performingartsny@live.com

Performing Arts Conservatory of New York has been serving our community for more than a decade. Our Music, Art, and Dance programs will be great for your kids. Through our teaching, students improve not only their artistic abilities, but also their intellectual and manual capacities. In our friendly environment, kids learn a love for the arts and performance.

POWER BRAIN TRAINING CENTER
43-01 Bell Blvd., 2nd Floor, Bayside
718-224-1500
567 Jericho Turnpike, Syosset
516-364-3413

Power Brain Training Center helps your child create health, happiness, and optimal achievement by tapping into their full brain potential. Focus, confidence, creativity, and memory are enhanced through physical, emotional, and cognitive exercises, breathing techniques, visualization, guided imagery, and games. As PBTC's motto says, "Healthy Body, Happy Heart, Power Brain, I Can Do It!" Call PBTC to schedule a free trial class or body and brain check-up. PBTC also offers classes and workshops for adults, parents, and the whole family.

PROGRESSIVE MARTIAL ARTS
175-25 Horace Harding Expressway, Fresh Meadows
718-461-0700
Email ks@progressivemartialarts.com

Progressive Martial Arts offers classes for youth ages 3 and older, in age-specific programs appropriate for kids' developmental and emotional stages. While we teach important self-defense and martial arts skills, fitness and health are key components to our curriculum. Youth enjoy fitness drills, obstacle courses, and circuit training, as well as running in our fun but disciplined classes. Our youth program is like no other, offering character development, discipline, and self-defense techniques that give each child a strong start in life.

QUEENS BOTANICAL GARDEN
43-50 Main St., Flushing
718-886-3800
Email rwolf@queensbotanical.org

The HSBC Children's Garden at Queens Botanical Garden is a hands-on discovery program for ages 5-12, where youngsters' imaginations and knowledge blossom as they learn about sustainable gardening and nature in a beautiful environment. Plus, by harvesting their own vegetables, children learn about nutrition, cooking and healthy eating. Queens Botanical Garden is an urban oasis where people, plants, and cultures are celebrated through inspiring gardens, innovative educational programs and environmental stewardship.

SKIP INC.
156-45 84th St., Howard Beach
718-738-1800

Our philosophy emphasizes respect for every child, while encouraging the growth and change we believe is inherent in each child. We accomplish this through a developmentally appropriate curriculum. We offer a language based, child centered multidisciplinary and multisensory approach to learning. Our services include developmental evaluations; speech, occupational and physical therapy; counseling and special instruction. Transportation is available. All services are free to eligible children. We are funded and regulated by the New York state Department of Education, licensed by the NYC Board of Health, Division of Day Care. You can depend in our commitment.

SOCCER FRIENDS USA, INC.
Locations in Forest Hills, Kew Gardens, and Rego Park,
347-756-2988; 347-756-2568 (Para Espanol)
Email soccerfriendsusa@hotmail.com

For many children, the place to play is, or has to be, within their own four walls. Homework, computer games, and internet surfing restrict the time for physical activity. Compounding the issue of inactivity for children is the continuing reduction of physical education in schools. SFUSA compensates for children's lack of physical activity by providing a variety of activities in all of our programs. We focus exclusively on the needs, desires, and interests of children.

SPEECH PATHOLOGY AND SWALLOWING DISORDERS SERVICE OF NASSAU
3375 Park Ave., Suite 4010, Wantagh
516-221-3653
444 Lakeville Road, Suite 104
Lake Success, NY 11040
516-216-1791
500 N. Broadway, Suite 141
Jericho, NY 11753
516-597-4344

Janine Stiene, speech-language pathologist, is owner and operator of Speech Pathology and Swallowing Disorders Service of Nassau. Along with her group of therapists, she supports families and children, specializing in PROMPT, feeding, myofunctional therapy, voice disorders, fluency, augmentative communication, articulation, auditory processing disorders, and expressive or receptive language disorders (adults and children). Intensive feeding groups for individuals who suffer from texture and consistency aversions are also offered. There are four other affiliated offices across Long Island.

ST. MARY'S HEALTHCARE SYSTEM FOR CHILDREN
29-01 216th St., Bayside
718-281-8800
5 Dakota Drive, Suite 200
New Hyde Park, NY 11042
718-281-8600

St. Mary's is a leader in intensive rehabilitation, specialized medical care, and education for children with special needs and medically complex conditions. We help improve the health and quality of life for children and their families throughout the New York metro area by providing family-centered care at our state-of-the-art inpatient facility, St. Mary's Hospital for Children, at home care, and in the community. At St. Mary's, we believe in possible.

THE CAGE-BASEBALL, INC.
62-40 Metropolitan Ave., Middle Village
718-366-2122
Email thecagebaseball@aol.com

The Cage is a family-owned baseball, softball, soccer, and fitness training facility serving the NYC area for more than seven years. In addition to hitting and pitching tunnels, we offer private instruction by pro and college players, as well as group clinics from October to March. Birthday party packages are available. We are starting an after-school program to help children stay active this September. Please contact us anytime for more information.

THE LANGUAGE LOUNGE
82-17 153rd Ave., Suite 200, Howard Beach
718-487-3100

The Language Lounge provides speech and language therapy for children birth to adolescence of all abilities, with a special focus on children with autism spectrum disorders and support for their families. Our specialized programs and techniques include PROMPT therapy, individualized and group feeding therapy for picky eaters, and language-based play enhancement classes. Our toddler, preschool and school-age cooking classes offer a fun and exciting approach to developing language and fostering sensory rich experiences.

TRIUMPH GYMNASTICS CENTER
79-41 Cooper Ave., Glendale
718-417-1216

Gymnastics is a wonderful way to build confidence and raise self-esteem while building strength and endurance. We have a 5,500-square-foot facility with gymnastics equipment including new uneven bars, a new Tumbl Trak, and strength training equipment. Come make your Olympic dreams comes true! Our classes are designed to fit the specific needs of your child. Whether you child is just starting out or has experience in the field of gymnastics, you will be able to find a class your child will feel comfortable in. Check schedules online. We offer last year's prices.

THE WHITESTONE SCHOOL FOR CHILD DEVELOPMENT
14-45 143rd St., Whitestone
718-746-6555

The Whitestone School for Child Development recently celebrated its 25th anniversary of providing excellent therapeutic and educational services for preschool children. Classes are half and full day and are staffed with professional, caring, dedicated teachers and therapists. The school provides a range of therapeutic services including speech therapy, occupational therapy, physical therapy, counseling and special instruction. If you have any concerns with any aspects of your child's development, please call us.