Welcome To Rego Park FasTracKids - JEI Learning Center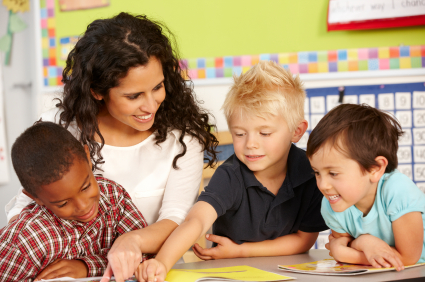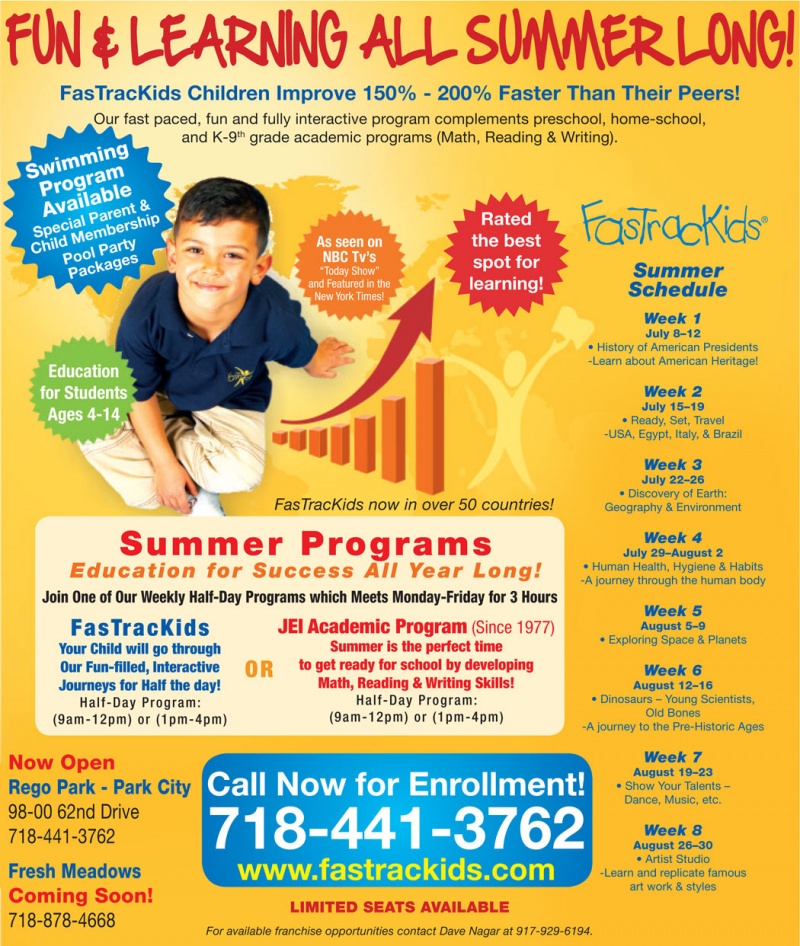 EDU - EDUCATIONAL SERVICES
Rated as the "Best kids' spot in Queens for learning" by the Queens Tribune, FasTracKids is an enrichment education system that helps children ages 3–7 to tap their gifts and talents at an early age. As part of the program, trained instructors conduct lessons in 12 subject areas. The FasTracKids learning system also features the same interactive touch-screen technology found today in leading colleges and universities.
Read More About FasTracKids & JEI Learning Center of Rego Park
FasTracKids Moves to Rego Park for Parent Convenience
National early childhood program FasTracKids recently moved from its Kew Gardens location to a location in Rego Park that is more accessible by public transportation and by car. The Rego Park location has a pool on the roof, which the owner hopes to soon enclose for year-round swimming instruction, as well as access to neighborhood parks.